Secure Accessible Websites
We aspire to deliver accessible, functional and attractive websites for everyone.
Desert Wing Design's continuous learning culture ensures our clients receive the optimal solutions they deserve. 
20% of internet users experience some type of impairment that hinders their capacity to use technology.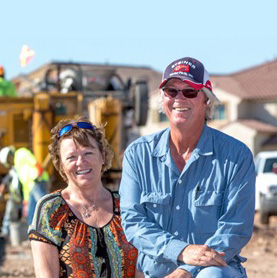 Doulos Concrete Inc., Owners
Source: Email Testimonial
"Working with Graham and Desert Wing for the last two years has transformed our online presence and helped streamline our business processes. Desert Wing was able to take a website that did not function well for us and turn it into an excellent tool for others to learn about our business and to interact with us directly."
"Graham is a pillar of the web design community. He doesn't just make sure that he builds great websites, he also makes sure that his clients are aware of business requirements such as Privacy Policy compliance, ADA compliance and more. This attention to detail has led to many happy clients! I would definitely recommend working with the Desert Wing Design team!"
Five Essentials for Keeping Your Website Safe
Download our free guide to understand how to keep your website safe and learn about the regular maintenance that your website needs to stay secure.