In gratitude for such special partnerships
We Nurture Lasting Relationships
We are so grateful for the wonderful people we've been privileged to partner with since opening our doors in 2018. We love the human connections and interactions each project enables and often find these to be some of the most rewarding aspects of what we do. Here is a selection of the online reviews or email testimonials our wonderful partners have shared about their experience working with Desert Wing Design.
"Graham and his team worked with our publishing company to take a completely broken-down website and turn it into something fresh, new, and functional (not to mention much more accessible than before). 
We had the best experience with Desert Wing Design and have seen sales growth as a result of the changes they helped us make, including new branding materials. 
I highly recommend Desert Wing as a conscientious, skilled, and reliable team."

Executive Director, Noemi Press
"Desert Wing Design was able to give our business a quality, organized, and visually appealing website. In addition, Graham's customer service is unparalleled. He is very responsive and communicative, offering expert advice whenever needed. 
Graham goes above and beyond our expectations. We are happy to trust him with all of our current and future web design projects."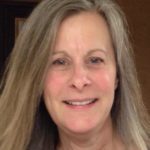 Director of Operations, Urgent Specialists
"Graham is a member of our Digital Agency Owners community and his contributions and willingness to help others is what makes that community so great! 
I admire his willingness to share and every time his face shows up in a Zoom square on our Friday afternoon calls, it warms my heart! 
Thanks for all you do, Graham!"

"Graham at Desert Wing Design has been very valuable by taking care of multiple facets of our online footprint. He launched our UrgentSpecialists.com website for two locations, has produced content for social media and conducts email campaigns for us. 
He's helped with many other marketing efforts and is simply an all around great partner and resource."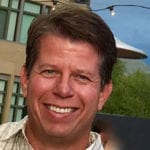 Partner & COO, Urgent Specialists
"A purely professional, thorough, expert, and personable web builder!
Graham and the Desert Wing Design enterprise go far above any run-of-the-mill platform builders or web designers. 
Their initial questionnaire and meeting leave no questions to be asked in either direction, so you'll get a completely comprehensive proposal before you sign-on formally. 
Graham also explains all the components and different considerations (and costs) so transparently, that for the first time in my buying life I didn't feel I needed to clear anything up after I received my proposal."

VT College Counseling, Portland OR
"Desert Wing Design just completed a new website for our business. 
The design is beautiful and it flows well. It is easy to use and navigate. I enjoyed working with the team who were always professional and friendly. 
They were patient and stuck to a timeline. Very easy to work with. I highly recommend."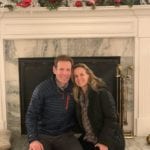 Gateway ENT, St. Louis MO
"Since building my site in 2019, Desert Wing Design has demonstrated a strong commitment to helping me develop and maintain my website, so I don't have to worry about it. 
As well as keeping my site safe, he sends me monthly maintenance reports to keep me informed on my how my site has been performing and how many visitors I'm getting. 
I trust him implicitly and would highly recommend Graham and the Desert Wing team to anyone needing a custom website that will generate a return on their investment."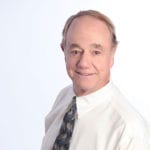 Architect & Landscape Architect
"We couldn't be happier working with Graham and Desert Wing Design. Graham manages his business relationships with the utmost care, professionalism, and commitment.
He's knowledgeable and takes time to listen so he can deliver the best possible results for his clients. 
We're proud to partner with such a great team!"

"Graham is a skilled professional in his space of web design, SEO, & digital marketing! 
He has helped me to re-think my online presence & marketing strategy to get better results & keep me focused on my business's message to our customers! 
I trust him to be a valuable resource & guide for my digital marketing strategy in the months & years to come!"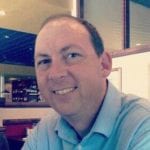 Entrepreneur & Real Estate Investor
"Desert Wing Design LLC has worked with our business for over 2 years and has been an integral part of how we connect with our clients. 
Desert Wing created and updates our website regularly. They have assisted us in our Telemedicine launch and multiple marketing campaigns. Currently we opened another office in St. Louis last year and Desert Wing manages our website in both locations. 
We receive monthly updates about our social media platforms and our website. We feel fortunate to have found Desert Wing Design and are looking forward to a long partnership with the great company! 
Thank you for all you do for us. I would highly recommend this Design company. They really add the personal touch to their business."
Partner, Urgent Specialists
"We've been working with Graham and Desert Wing Design for about a year now. Graham is a pillar of the web design community – always learning about how to improve his clients' websites, new technologies and the newest compliance requirements for websites. 
He doesn't just make sure that he builds great websites, he also makes sure that his clients are aware of business requirements such as Privacy Policy compliance, ADA compliance and more. This attention to detail has led to many happy clients! 
I would definitely recommend working with the Desert Wing Design team!"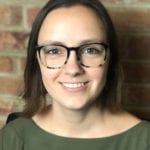 "Working with Graham and Desert Wing Design for the last two years has transformed our online presence and helped streamline our business processes. Desert Wing was able to take a website that did not function well for us and turn it into an excellent tool for others to learn about our business and to interact with us directly.
Desert Wing was thorough in taking all of our needs into consideration and delivered in a timely and professional manner. From updating and maintaining website content, to ensuring our site's security, and even setting up our private email accounts, everything has been smooth and worry-free. Desert Wing is truly exceptional."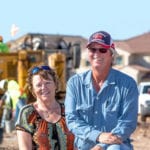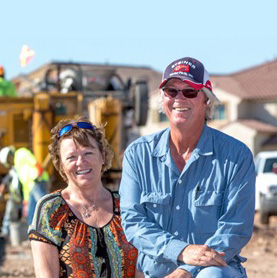 Owners, Doulos Concrete Inc
"Graham Venning and his associates are detail driven and provided me with excellent professional guidance and service. I highly recommend him and his team."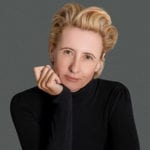 "It's crazy to think I've been working with Desert Wing for over a year now! Time sure does fly by. Graham has been nothing short of excellent to work with and I look forward to many more years with him! Thanks Graham for everything you do and for taking great care of your clients!"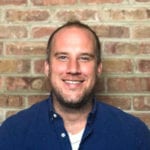 Termageddon Co-Founder/Owner