We're Pursuing Accessibility & Transformation
Founded in 2018, we've crafted a loyal client base and are committed to building lasting relationships as a creative digital agency. We partner with established US businesses and organizations to help overcome their online challenges, craft their website solutions and enhance their online credibility from an accessibility-first perspective. 
With a combined experience of over 6 decades, Desert Wing Design's talented team of experts in accessibility, design, development, Google products and popular Social Media platforms are ideally placed to augment your team and transform your online presence.
We value the trust each of our clients place in us on a daily basis and in 2023 have updated our core values to help us stay grounded and on task to deliver on our promises.
We actively embrace diversity and inclusivity, ensuring that all perspectives are considered and valued.
We empower our team and clients to realize their full potential, fostering growth and success.
We drive transformative change, adapting and evolving to meet new challenges and opportunities.
We approach challenges with courage, embracing innovation and taking calculated risks.
We maintain humility in our interactions, continuously learning and growing to better serve our clients and community.
Every business deserves the help they need to have an online presence that is accessible and inclusive. We will serve 5 new clients, sell 5 new Website Care Plans, and receive 95% client satisfaction results by Dec 31, 2023.
"We had the best experience with Desert Wing Design and have seen sales growth as a result of the changes they helped us make, including new branding materials. I highly recommend Desert Wing as a conscientious, skilled, and reliable team."

"Desert Wing was able to give our business a quality, organized, and visually appealing website. Graham goes above and beyond our expectations. We are happy to trust him with all of our current and future web design projects."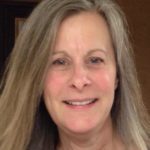 "Desert Wing Design has transformed our online presence and helped streamline our business processes. They turned our website into an excellent tool for others to learn about our business and to interact with us directly. Desert Wing Design is truly exceptional."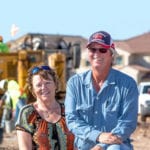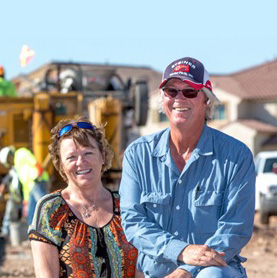 We pride ourselves in helping our clients succeed by solving their marketing problems.
Custom WordPress Websites
We'll work with you to guide you through every step of the journey from initial concept to the birth of your very own website.
We care about how you're represented. We'll go above and beyond to ensure your voice is heard and your fundamental message resonates with your readers.
After your site has gone live we'll continue to be there for you to ensure you don't feel lost or out of your depth. 
All websites need ongoing care and attention. Let us carry the responsibility and free you up to focus on your primary business.
Website owners need to ensure they're keeping their software up to date to safeguard their site security. We'll take care of all your updates, run daily scans & backups, and report back on what we've done each month.
With our Silver or Gold Wings Care Plans, we include dedicated hours of content edits each month. Just let us know what you would like updated and we'll make it happen. Think of us as an extension of your team, working for you so you can climb to greater heights 🙂 
Our 6 Step Website Design Process
When developing custom websites, Desert Wing employs a 6-step process honed by hard-earned experience.