Website Maintenance & Support
Let us care for and safeguard your site
Websites require on-going care and attention. Let us take care of your site's maintenance, make content edits when needed, and report on what's been going on each month. We've crafted three Website Care Plans, Bronze Wings, Silver Wings & Gold Wings to suit most of your needs.
1 Hour Content Edits + Maintenance & Security
3 Hours Content Edits + Maintenance & Security

We're ready to update your site content! Whether it's uploading a new image, publishing a landing page, or anything in between, we'll take care of it.

This is fundamental. Your site needs security monitoring to protect it against the malicious malware and hack attempts that are sure to happen. We'll keep your site safe, and if we ever find anything malicious, we'll clean it up for you.

You do not want to be caught without a backup when the unthinkable happens. We'll create daily backups and store them securely off-site so that if your host fails, your site can be back up and running in no time.

We'll take care of all the WordPress core and plugin updates. And we'll use visual regression testing to make sure your site wasn't negatively impacted by any of the updates.

Plugin and core updates are notorious for not playing nicely with each other and breaking sites. Our visual check process alerts our team if any discrepancies are found.

We'll provide you with monthly maintenance reports that keep you up to speed with everything going on behind the scenes of your awesome website. This way you'll know all the value you're getting without having to ask.
Stop worrying about your website.
Our monthly website care plans are designed to give you peace of mind knowing your website investment is in our hands and to free you up to focus on what you do best.
"We had the best experience with Desert Wing Design and have seen sales growth as a result of the changes they helped us make, including new branding materials. I highly recommend Desert Wing as a conscientious, skilled, and reliable team."

"Desert Wing was able to give our business a quality, organized, and visually appealing website. Graham goes above and beyond our expectations. We are happy to trust him with all of our current and future web design projects."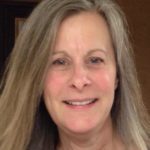 "Desert Wing Design has transformed our online presence and helped streamline our business processes. They turned our website into an excellent tool for others to learn about our business and to interact with us directly. Desert Wing Design is truly exceptional."