To Help Us Better Understand Your Unique Project Goals
Welcome to Desert Wing Design's Website Questionnaire
In order that we can best help you it's important that you spend time thinking about what you want to achieve with your new website and the more information you can provide here the better. We truly believe you'll find this process valuable, and appreciate the clarity you're giving us to understand your unique goals.
This questionnaire will take about an hour to complete. As you consider the questions, do write down any you may have, and we'll gladly do our best to answer them during our planned discovery call.
Now, pour yourself a drink (cups of English Breakfast Tea go down especially well with the English staff here at Desert Wing) and let's get started!
* indicates a required field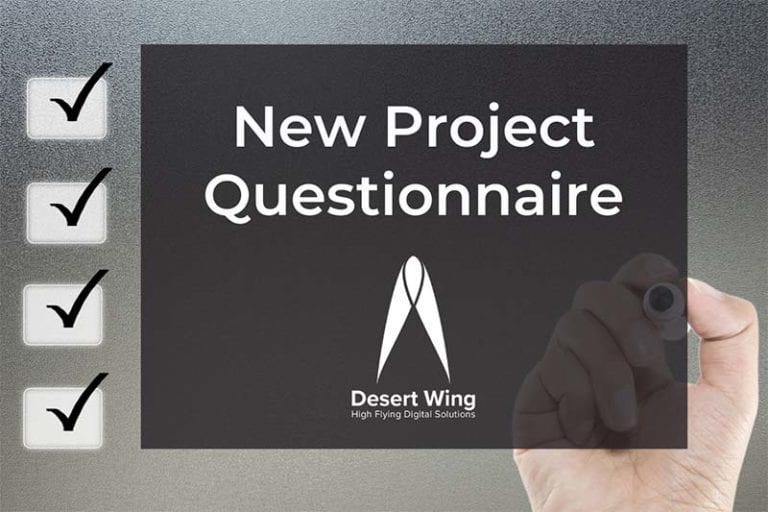 Bonus: If you'd like a copy of your completed questionnaire let us know using the check box on the last page and we'll share it with you prior to our meeting.