Website Design & Development
Making Accessible Digital Solutions a Reality
We love Website Design & Development
Desert Wing Design's core service is website design & development from an accessibility-first perspective. We love tech, and learning but we also want to be able to speak plain English, which means we'll try to keep to language you will understand. 
We have a wide array of tools and software that we've come to love over the years to achieve the results we do. We build our sites on WordPress, the most popular website platform in use today. 
WordPress offers Desert Wing Design the freedom and flexibility to control every aspect of a site's design and functionality, whether that be an eCommerce store, a community forum, a social network, a membership site or something else!
We've developed a 6 step process in order to complete your project on time and within budget.
● We'll meet with you to to define your new site content & functionality requirements.
● We'll follow up with a Sitemap, which is diagram of the proposed website page structure, a Wireframe which is a visual guide that represents the skeletal framework of your website, & a Timeline for your approval.
● We'll define and collect the color scheme, design elements, fonts and images which truly capture the unique essence of your brand to create a mood board which will guide your theme look and feel.
● Logo design, Artwork & Brand Guide are available as optional add-on services.
We'll collect the written content you've prepared and any visual elements (images, graphics etc) to use on your new website. Additional copywriting services are available if required.
We'll create your custom website as per the approved Sitemap (see Step 1), ensuring it is fully 
responsive (ie it functions well on mobile, tablet and desktop devices), and is also search engine friendly.
Revision, Testing & Approval
We'll provide you with a private version of the 1st draft of your new website, and receive your feedback to make revisions. You'll then be given a final opportunity to make a 2nd, and final round of revisions and then perform testing before final approval is received.
After buildout is complete we'll launch your new website, and ensure Google Analytics is installed to track ongoing site statistics. We'll undertake site post-launch testing, and celebrate with you the "birth" of your new website.
Our Website Support & Maintenance Plans
After your site has been launched we'll be there for you for the long term.  Our monthly website care plans are designed to give you peace of mind knowing your website investment is in our hands and to free you up to focus on what you do best! Visit our website Maintenance & Support page to learn more. 
"Graham is a member of our Digital Agency Owners community and his contributions and willingness to help others is what makes that community so great! 
I admire his willingness to share and every time his face shows up in a Zoom square on our Friday afternoon calls, it warms my heart! 
Thanks for all you do, Graham!"

"Since building my site in 2019, Desert Wing Design has demonstrated a strong commitment to helping me develop and maintain my website, so I don't have to worry about it. 
As well as keeping my site safe, he sends me monthly maintenance reports to keep me informed on my how my site has been performing and how many visitors I'm getting. 
I trust him implicitly and would highly recommend Graham and the Desert Wing team to anyone needing a custom website that will generate a return on their investment."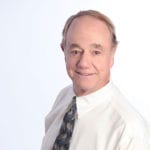 "It's crazy to think I've been working with Desert Wing for over a year now! Time sure does fly by. Graham has been nothing short of excellent to work with and I look forward to many more years with him! Thanks Graham for everything you do and for taking great care of your clients!"